DML2013 Registration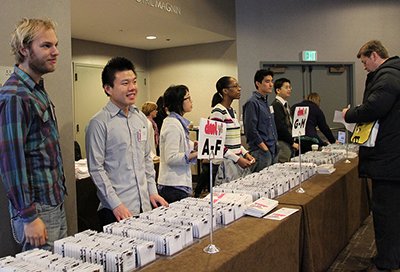 Online Registration for DML2013 is open!
Please click on the following link to register: https://www.faingroup.com/dml2013/
Starting February 16, 2013: Registration is available for $150 for students and underemployed; $250 for faculty, professional, and employed.
Participants will be expected to pay for conference registration, and fund their own travel and accommodation. If you have questions, please contact us at dmlhub@hri.uci.edu
Early Registration fees were $75 for students and underemployed; $175 for faculty, professional and employed. Early E-Registration closed on February 15, 2013.